No results were found for the filtering!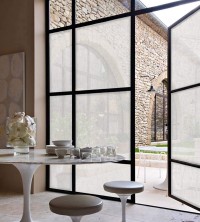 SQUID textile fabric film
Indoor assembly
self-adhesive
Squid is a textile, transparent and self-adhesive window covering that protects you from privacy and sunlight during the day. With its minimalist design, the patented product creates a natural feel-good atmosphere and discreetly matches any room colour thanks to its 5 colour variations.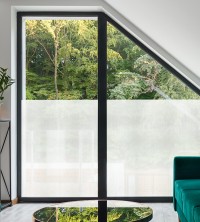 MaZe textile fabric film
Indoor assembly
self-adhesive
MaZe is the inexpensive alternative to SQUID®. The quality is similar to the original and MaZe even has a slightly higher adhesive strength. Available in the three basic colours Pearl, Desert and Smoke, it stands out due to the possibility of plotting different 2D geometries. For example, with rounded corners or our unique edge finishing.
Easy to apply privacy protection
Also known as "adhesive textile", the privacy films conveniently replace old curtains or drapes and ensure a more pleasant room climate. They consist of a semi-transparent polyester fabric that can be applied very quickly and conveniently to glass surfaces. Even difficult shapes can be cut out of MaZe with a plotter. In addition, all adhesive textile films can be printed.
Including sun protection function
In addition to the visual enhancement, a positive side effect is the light sun protection that is achievedon window panes. Windows exposed to the sun during the day no longer heat up the room so much, it remains cooler and the feeling of well-being is increased.
Subcategories of Privacy films: