Tile sticker, concrete, brown beige
Indoor assembly
self-adhesive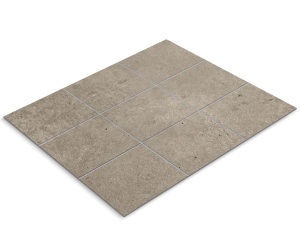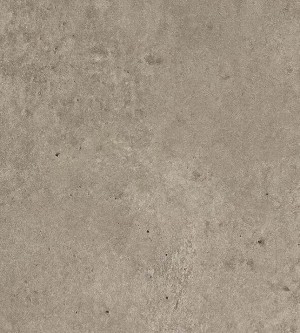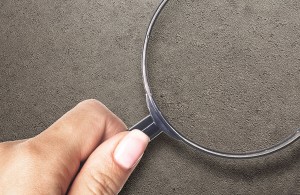 Price per m²: €29.16 Price per m²: €21.87 incl. VAT plus shipping costs. Item no. 911402
Quantity
Unit price
to

24

€0.90

from

25

€0.76

from

50

€0.63

from

100

€0.49

from

251

€0.45
Delivery time approx. 5-7 Days
CNC cutting accurate to the millimetre
free assembly tool
Properties of this film
| | |
| --- | --- |
| Mounting side | Indoor assembly |
| Colour | brown |
| Liability | self-adhesive |
| Material thickness | approx. 230 µm |
| Temperature resistant | -20°C to +80°C |
| Durability | 10 years (indoor installation) |
| Application | Stone, Floor |
| Grain | Stone |
Questionst?
Start WhatsApp chat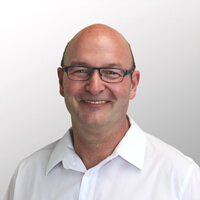 Film specialist, Dirk Bilstein - Application engineer
" I will be happy to give you expert advice on choosing the right film! "
Compare articles
Mounting side
Colour
Durability
Material thickness
Questions about the item
4 Question(s) in other languages.
Click here to view these question(s).
Question:
Kann man die Folie auch im Bad auf Fliesen mit Fußbodenheizung kleben?
Anna-Lena D. am 15. January 2023
Answer:
Die Folie kann dafür problemlos eingesetzt werden.
Velken Service-Team
on 15. January 2023
Question:
Kann man auch Fugen damit überkleben? Meine Fugen sind braun. Wie kann ich dies in grau ändern falls ich die Fliesen überklebe.
Sabiha C. am 06. February 2023
Answer:
Fugen lassen sich mit der Folie überkleben. Wenn die Fugenfarbe geändert werden soll empfehlen wir diese vorher mit Farbe zu streichen.
Velken Service-Team
on 07. February 2023
Question:
1. Bekommt man die Folie ohne Probleme wieder von den Fliesen ab? (Ich frage, weil ich in einer Mietwohnung wohne)
2. Hält die Folie auch, wenn ich sie in der Dusche am Boden befestige oder wäre diese dann zu oft mit viel Wasser und Shampoo etc. in Verbindung und würde sich ablösen?
Luisa B. am 22. March 2023
Answer:
1. Die Folie kann von der Fliese später ganz einfach wieder abgezogen werden.
2. Selbst in einer Dusche unter Wassereinsatz ist der Einsatz problemlos möglich!
Velken Service-Team
on 22. March 2023
Question:
Müssen die Folien die gleiche Größe haben wie meine fliesen oder kann ich die Fugen überkleben (ist die Folie dick genug und hält sie dann noch)?
Alena L. am 11. April 2023
Answer:
Die Folien sollten nur auf die Fliesen geklebt werden. Auf den Fugen kleben sie nicht so gut, daher raten wir davon ab.
Theoretisch ist es natürlich möglich diese mit zu überkleben.
Velken Service-Team
on 12. April 2023