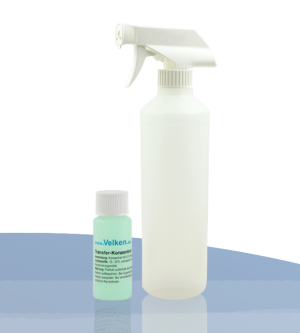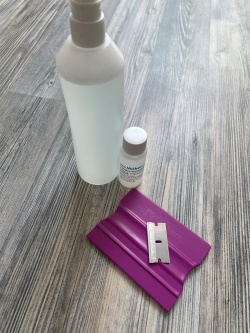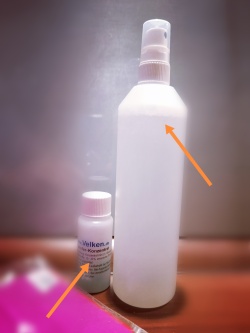 €4.95
€6.35
(22.05% saved)
incl. VAT plus shipping costs. Item no. 040010
Delivery time approx. 2-4 days
Questionst?
Start WhatsApp chat
Mounting set This installation set is suitable for film installations of one or two smaller...
Mounting set
This installation set is suitable for film installations of one or two smaller windows. It is needed to spray the mixture of water and transfer concentrate onto the window pane or the back of the window film.
With the plastic spray bottle, you can create an even film of water on which the window films can "float" well. The water film allows the window films (also self-adhesive films) to be aligned on the window pane and then squeegeed on without air bubbles.
For larger window film installations with more than three windows, the Profi installation set, Art. No. 040020 is even better.
Included in delivery
1x transfer concentrate, Art. No. 020010 worth 3.40 Euro
1x Plastic bottle with spray head, 250ml, Art. No. 010400 worth 2,95 Euro
You thus save a good 22% compared to the individual components.
As an alternative to our transfer concentrate, you can also use a neutral cleaner. You just have to make sure that it is pH-neutral so that no streaking occurs under the film as with conventional washing-up liquid.
Questions about the item
No questions have been asked so far.
Customer reviews
∅ 4,9
from 5 stars
for 32 ratings
Stefan
3 weeks ago

Verified purchase
sehr gute Qualität

Macht genau das, was es soll. Folie war einfach zu verarbeiten. Das mitgelieferte Zubehör ist sehr zu empfehlen. Jederzeit gerne wieder.
Jan
one month ago

Verified purchase
Top !

Problemloses anbringen der Folie mit der Sprühflasche und dem Konzentrat. Habe mich bei einem Vorhaben bezüglich Fenster Gestaltung sehr gut aufgehoben gefühlt !

Jutta
one month ago

Verified purchase
Montageset - Kunststoff-Flasche mit Sprühkopf &Transferflüssigkeit

Zusätzlich zu einer Milchglas-Folie habe ich mir noch eine Kunststoffflasche mit Sprühkopf bestellt, damit die Transferflüssigkeit gleichmäßig auf der Glasfläche und der Folie aufgebracht werden kann.
Nach dem Mischen der für die Fensterfläche erforderlichen Menge an Transferflüssigkeit würde ich auf der Sprühflasche zwei Markierungen anbringen, bei 20 % und bei 60 % (vom Flaschenboden). Die Transferflüssigkeit habe ich folgendermaßen verteilt: Glasscheibe 40 %, Folienunterseite 40 % und Folienoberseite 20 %. Da die Kunststoffflasche fast transparent ist, sieht man den Füllstand und kann während des Sprühens den Verbrauch steuern.
Als Erstes wird die Glasfläche besprüht (bis zur 1. Markierung), dann die Rückseite der Folie (bis zur 2. Markierung) und abschließend die Oberseite der Folie (restliche 20 %). Wichtig ist, die Transferflüssigkeit gleichmäßig mit der Sprühflasche in der erforderlichen Menge zu verteilen. Ohne Transferflüssigkeit ist das Aufbringen und Platzieren der Folie nicht möglich. Dank des Montagesets hat alles gut geklappt.
Ich bin sehr zufrieden.
Doris Dicks
2 month ago

Verified purchase
Nikolai
2 month ago

Verified purchase
Absolut empfehlenswert

Das Produkt ist absolut empfehlenswert. Ich kann mir gar nicht vorstellen wie schwer es gewesen wäre die Folie ohne Hilfe davon auf das Glas zu bekommen.
Jörg
3 month ago

Verified purchase
Einfach Weltklasse!

Es hat alles perfekt gepasst. Die Ware wurde schnell geliefert. Die nächste Bestellung kommt bestimmt. Preis-Leistung ist auch hervorragend. 1A.
Mertz
3 month ago

Verified purchase
Praktisch

Um sicher zu gehen, dass wir für die Montage alles haben, haben wir das Set noch zusätzlich bestellt. Es war alles da, was gebraucht wird und wir nutzen die Sachen jetzt auch für die Anbringung weiterer Folien.
Claudia
4 month ago

Verified purchase
Hilfreich

Leider hat bei unserem Set die Sprühflasche gefehlt. Konnten uns aber behelfen. Das Transfer-Konzentrat ist prima, macht die Montage sehr einfach!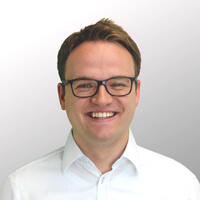 Martin Siegel

Customer service
4 month ago
Vielen Dank für Ihre Bewertung. Die Sprühfalsche wird von uns gerne in den Pappkern gelegt, vielleicht haben Sie sie dort übersehen?
Stefan Engert
4 month ago

Verified purchase
Das Set konnte mich gut bei der Installation der Folien unterstützen

Wir haben unserer Schlafzimmerfenster damit foliert, und die nach Osten ausgerichteten Fenster haben nun deutlich weniger weniger Wärme in den Raum abgestrahlt. Werde nun überlegen, ob wir auch die Dachflächenfenster verbessern wollen.
Erik Seidel
4 month ago

Verified purchase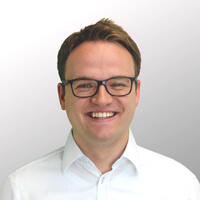 Martin Siegel

Customer service
4 month ago
Velen Dank für die Bewertung und die Kritik. Die Sprühflasche haben wir inzwischen gegen eine Neue ausgetauscht, welche besser anwendbar ist!
Cookie settings
This website uses cookies that are necessary for the technical operation of the website and are always set. Other cookies that are intended to increase comfort when using this website, serve direct advertising or facilitate interaction with other websites and social networks are only set with your consent.
These cookies are necessary for the basic functions of the shop.
"Accept all cookies" cookie
"Reject all cookies" cookie
These cookies are used to make the shopping experience even more appealing, for example to recognise the visitor.
Sendinblue Tracking Cookies