Sun protection film, silver heavily mirrored
BESTSELLER
Sonnenschutzfolien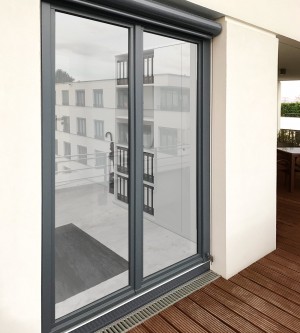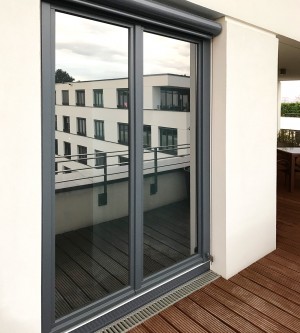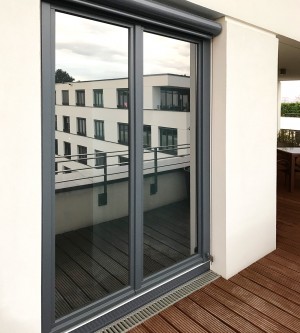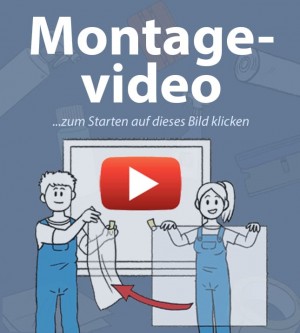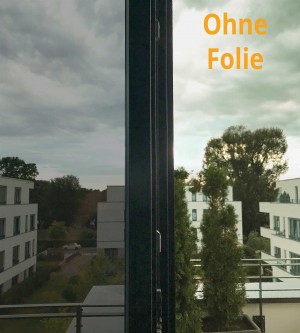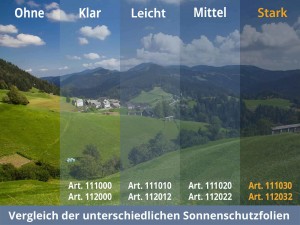 Price per m² from: €32.90 Price per m²: €29.61 Price per m²: €32.90 incl. VAT plus shipping costs. Item no. 111030
Delivery time approx. 2-4 days
CNC cutting accurate to the millimetre
free assembly tool
Properties of this film
| | |
| --- | --- |
| Privacy screen | high |
| Sun protection | very high (> 75%) |
| Glare reduction | high |
| Property | mirrored |
| UV protection | with (> 99%) |
| Liability | self-adhesive |
| Protection from | Sun / Heat |
Questionst?
Start WhatsApp chat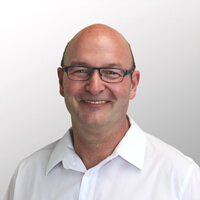 Film specialist, Dirk Bilstein - Application engineer
" I will be happy to give you expert advice on choosing the right film! "
Compare articles
Sun protection
Sun protection - Percent
Light transmission
Light transmission
Glare reduction
Property
Colour
UV protection - percent
Mounting side
Carrier material
Durability
Assembly instructions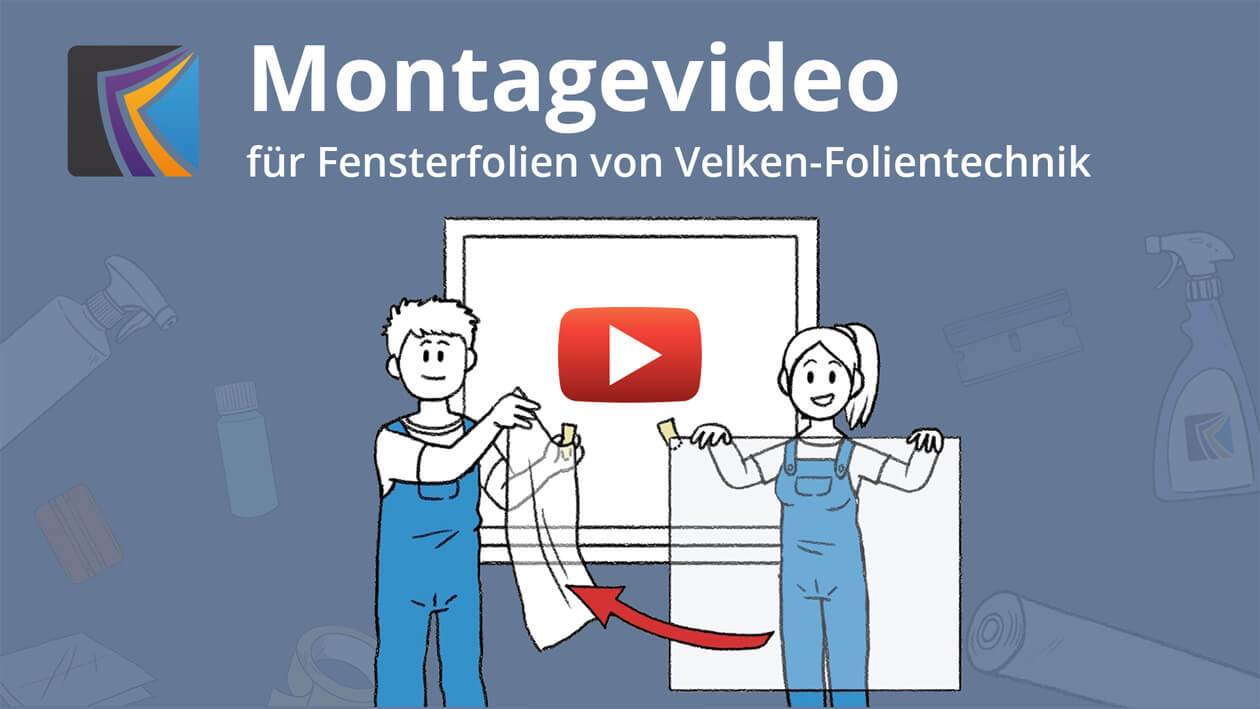 Tool for easy assembly
The tool sets and accessories offered by Velken will be very useful for the success of your installation! Adhesive films, electrostatic films, decorative coatings... for each product there is the appropriate tool.
In addition to the assembly video, take a look at the detailed assembly instructions.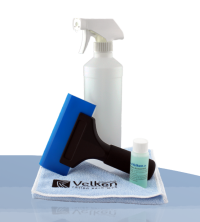 This assembly set is ideal for medium-sized film installations of 5-10 m². With this bundle you save almost 23% compared to the individual components.
040020 -
Assembly set professional
Questions about the item
15 Question(s) in other languages.
Click here to view these question(s).
Question:
Senden Sie nach Österreich? Hält es tatsächlich die Wärme gut ab? Unser Kind hat das Zi. südseitig, ein blödes Eckfenster und 1985 wurde hier an keinen Sonnenschutz gedacht :( Würde es gerne testen, wie ist das möglich!
Manuela D. am 12. November 2022
Answer:
Wir versenden auch nach Österreich. Die Sonnenschutzfolie bietet den maximalen Wärmeschutz! Für ein Kinderzimmer würden wir die Art.Nr. 112021 empfehlen, sie hat einen höheren Lichtdurchlass bei nur minimal niedrigerer Wärmerückweisung. Somit ist sie für einen Wohnraum der beste Kompromiss.
Velken Service-Team
on 13. November 2022
Danke für die Antwort. Es soll für uns auch maßgeblich ein Hitzeschutz sein. Würden Sie dann eine andere Stärke empfehlen?
Dorfer M. on 14. November 2022
Wenn der Hitzeschutz oberste Priorität einnimmt sind Sie mit dieser silber dunkel verspiegelten Sonnenschutzfolie hier bestens bedient.
Velken Service-Team
on 14. November 2022
Question:
Wie verhält es sich mit der Blickdichtigkeit bei Dunkelheit? Im Raum brennt Licht und draußen ist es dunkel. Kann man dann von außen in das Zimmer schauen?
Klaus R. am 16. November 2022
Answer:
Man kann dann ungehindert in das Zimmer schauen. Die Spiegelung der Folie zeigt in leicht verminderter Form nach innen hin. Dadurch kann man selbst nicht raus in die Dunkelheit schauen.
Velken Service-Team
on 16. November 2022
Question:
Wie verhält sich diese Folie außen angebracht bei folgenden Szenarien:
1. außen dunkel, innen dunkel: kann man nach außen gucken? Kann man nach innen gucken?
2. außen dunkel, innen hell: kann man nach außen gucken? Kann man nach innen gucken?
3. außen hell, innen hell: kann man nach außen gucken? Kann man nach innen gucken?
Sind die Sichtverhältnisse anders, wenn die Folie innen geklebt wird?
Stefan V. am 01. February 2023
Answer:
1. Durch die Abdunkelung der Folie ist die Durchsicht eingeschränkt möglich.
2. Man kann von innen nicht hinaus sehen weil die Spiegelung sich dann in verminderter Form nach innen hin zeigt. Von außen ist die Einsicht möglich.
3. Bei Tageslicht kann man von innen nach außen sehen. Von außen kann man nicht nach innen gucken.
Physikalisch bedingt spiegelt die Folie immer zur helleren Seite hin. Die Montageseite ändert daran nichts.
Velken Service-Team
on 02. February 2023
Question:
Unmittelbar vor einem Fenster stehen Pflanzen. Nehmen diese Hitzeschaden (durch Reflexion), wenn das Fenster die Spiegelfolie trägt?
Ute D. am 01. April 2023
Answer:
Durch die Reflektion der Sonnenstrahlen kann es vor der Folie heiß werden. Somit ist das Szenario nicht auszuschließen.
Velken Service-Team
on 01. April 2023
Question:
Ich möchte diese Folie unter eine Terassenüberdachung aus Glas anbringen. Bekomme ich dadurch einen Sonnenschutz? Ist die Folie hierfür geeignet?
Nils K. am 09. April 2023
Answer:
Die Folie ist geeignet und kann von innen angebracht werden wenn es sich bei den verbauten Scheiben um ESG (Einscheibensicherheitsglas) oder VSG (Verbundsicherheitsglas) handelt. In allen anderen Fälle sollte die Folie nur von außen angebracht werden.
Sie bietet unabhängig von der Montageseite einen sehr hohen Sonnenschutz.
Velken Service-Team
on 10. April 2023
Question:
Mein Schlafzimmer wird morgens trotz Vorhängen enorm von der Sonne angestrahlt. Sorgt die Folie auch für eine Verdunklung, also dass ich nicht mehr von der Helligkeit in dem Raum geweckt werde?
Pia F. am 28. April 2023
Answer:
Diese stark verspiegelte Sonnenschutzfolie verdunkelt das Zimmer auch etwas um circa 25%.
Velken Service-Team
on 30. April 2023
Question:
Welches ist die beste Lösung für den Sonnenschutz? Lieber von Innen oder von außen die Fenster bekleben? Im Schlafzimmer wird es im Sommer nämlich unerträglich heiß.
Caner C. am 21. May 2023
Answer:
Wir empfehlen die Außenmontage zu wählen. Diese ist effektiver weil die Sonnenstrahlen direkt reflektiert werden.
Bei einer Innenmontage kommt die Wärme durch das Glas in den Raum und muss dann von der Sonnenschutzfolie wieder zurück geworfen werden, was nicht optimal ist.
Velken Service-Team
on 22. May 2023
Question:
Ist die Folie wieder ablösbar? Da ich in einer Mietwohnung wohne, kann es sein, dass ich die Folie bei einem eventuellen Auszug wieder entfernen muss.
Heidemarie P. am 17. June 2023
Answer:
Diese Folie lässt sich einmalig ohne Rückstände oder Beschädigungen am Glas wieder entfernen.
Velken Service-Team
on 19. June 2023
Question:
Ich würde gerne wissen ob man tagsüber trotzdem die Jalousie herunterlassen sollte oder ob die Folie dann nicht ordentlich "arbeiten" kann. bestellt habe ich sie fürs Kinderzimmer das auf der Südseite ist und den ganzen Tag voll der Sonne ausgesetzt ist.
tom d. am 18. June 2023
Answer:
Wenn es eine Außenjalousie ist kann man diese zusätzlich komplett runter machen. Wichtig ist, dass sie mit montierter Sonnenschutzfolie nur komplett hoch- oder runtergelassen ist um unnötige Wärmespannungen im Glas zu vermeiden.
Bei einer Innenjalousie kann diese zukünftig oben bleiben, die Folie erledigt den Rest.
Velken Service-Team
on 19. June 2023
Question:
Ich möchte das Glas unserer Balkonverglasung (dickes Einfachglas, 8 verschiebbare Einzelgläser) mit einer Folie überziehen. Würden sie eine Innen- oder Aussenmontage der Folie empfehlen?
Erwin H. am 29. June 2023
Answer:
Möglich wäre bei Ihrem Glas beides aber wir empfehlen die Außenmontage aufgrund des besseren Wirkungsgrads.
Velken Service-Team
on 29. June 2023
Question:
Ich möchte zwei von den starken Sonnenschutzfolien bei mir im Wohnzimmer anbringen, da ich im Dachgeschoss wohne, wird es leider zurzeit im Sommer hier unerträglich warm. Würden Sie die Montage eher außen oder innen am Fenster empfehlen?
Yanki T. am 10. July 2023
Answer:
Es sollte wenn möglich immer die Außenmontage gewählt werden denn diese bietet den Vorteil eines höheren Wirkungsgrads gegenüber der Innenmontage.
Velken Service-Team
on 11. July 2023
Question:
1. Kann man eine Außenmontage auf Dachflächenfenstern durchführen? Klebt die Folie fest genug? Muss man auf das Wetter an den Tagen nach der Installation achten?
2. Kann man eine Innen- und Außenmontage in Kombination durchführen, um maximale Verdunklung und Reflektion von Wärme zu erreichen?
3. Falls 2. ja -> Kann man die Außenfolie hälftig(oberer Teil) auf das Fenster anbringen, da dort sowieso immer das Rollo(innenliegend) innen ist, wäre mir die Verdunklung am oberen Teil des Fensters gänzlich egal, wohingegen ich unten ab und zu noch mal rausgucken würde, bzw. Licht ins Zimmer lassen will.
Tom R. am 26. July 2023
Answer:
zu 1) Die Sonnenschutzfolie ist für ein Dachfenster geeignet, die Klebkraft ist groß genug dimensioniert. Es sollte in den nächsten 12 Stunden nach der Montage trocken bleiben oder nun minimal regnen. Ein Starkregen könnte die Folie unterspülen und wieder ablösen solange der Folienkleber noch nicht richtig ausgehärtet ist.
zu 2) Dachfenster sollten generell nur von außen foliert werden. Von einer Kombination raten wir ab. Der Effekt ist kaum spürbar, die thermische Belastung für die Scheibe steigt hingegen unnötigerweise an.
zu 3) Verspiegelte Folie bitte immer nur vollflächig anbringen, sonst droht Glasbruch!
Velken Service-Team
on 27. July 2023
Question:
Hallo, warum wird bei Dreifachwärmeverglasung eine Folie nicht empfohlen? Besteht Gefahr?
Tobi E. am 15. August 2023
Answer:
Es gilt zu unterscheiden: Ist die Scheibe ab Werk getönt (braun, blau, grau, grün), so ist von einer Folierung abzuraten. Diese Scheiben absorbieren durch die Tönung Solarenergie in Form von Wärme. Durch eine zusätzliche Folie wird noch mehr Wärme absorbiert. Steigt dadurch die Temperaturdifferenz im Glas um mehr als 40°C an wird es gefährlich und das Glas kann reißen.
Ist das Glas hingegen klar durchsichtig, wie die meisten Fenster, so kann von außen problemlos eine Sonnenschutzfolie nachgerüstet werden.
Velken Service-Team
on 15. August 2023
Question:
Unsere Dachfenster lassen sich von außen nicht erreichen, da sich diese nicht weit genug öffnen lassen, sodass eine Außenmontage nicht möglich ist. Lohnt sich eine Innenmontage der Folie, um...
1. die Temperatur zu reduzieren, die in diesem Raum unerträglich hoch werden?
2. Gegenstände unter dem Dachfenster vor dem Ausbleichen zu schützen?
Wenn die Folie von innen angebracht wird, kann man trotzdem durch die Folie hindurch nach draußen schauen oder spiegelt sie sich dann nach innen?
Tom D. am 19. August 2023
Answer:
Theoretisch haben Sie mit allen Punkten recht. Bei einer Innenmontage besteht aber erhöhtes Risiko vor Glasbruch, weshalb wir davon abraten und nur die Außenmontage empfehlen.
Velken Service-Team
on 19. August 2023
Question:
Ich möchte eine Balkon Tür mit Folie bekleben 176cm x 68cm, wo den ganzen Nachmittag die Sonne drauf scheint. Kann man da von innen folieren?
Jürgen S. am 21. August 2023
Answer:
Es geht wenn es sich um eine Einfach- oder Doppelverglasung handelt, die vor 1995 eingebaut wurde. Wenn die Scheibe neuerem Datums ist bitte nur von außen folieren.
Velken Service-Team
on 21. August 2023