Solar control film, Heat reduction, clear transparent
(15)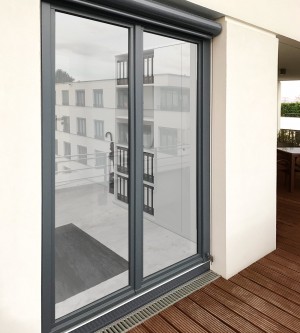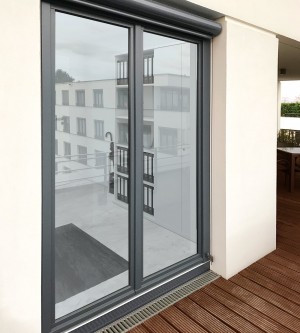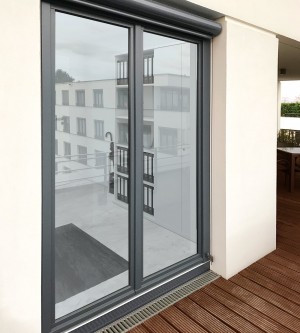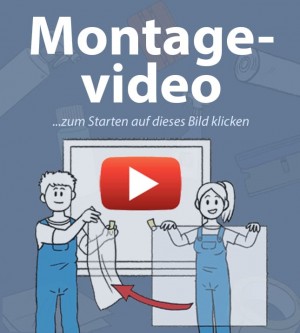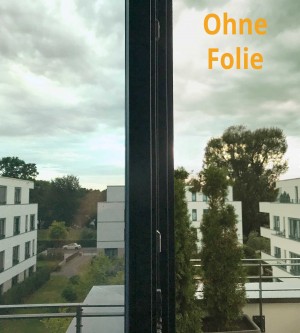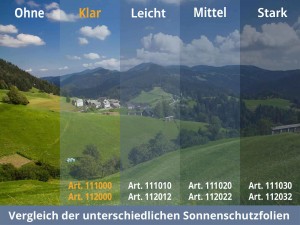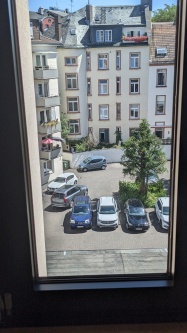 Price per m² from: €39.90 Price per m²: €35.91 Price per m²: €39.90 incl. VAT plus shipping costs. Item no. 111000
Delivery time approx. 1-4 days
CNC cutting accurate to the millimetre
free assembly tool
Questionst?
Start WhatsApp chat
Compare articles
Sun protection
Sun protection - Percent
Light transmission
Light transmission
Glare reduction
Property
Colour
UV protection - percent
Mounting side
Carrier material
Durability
Assembly instructions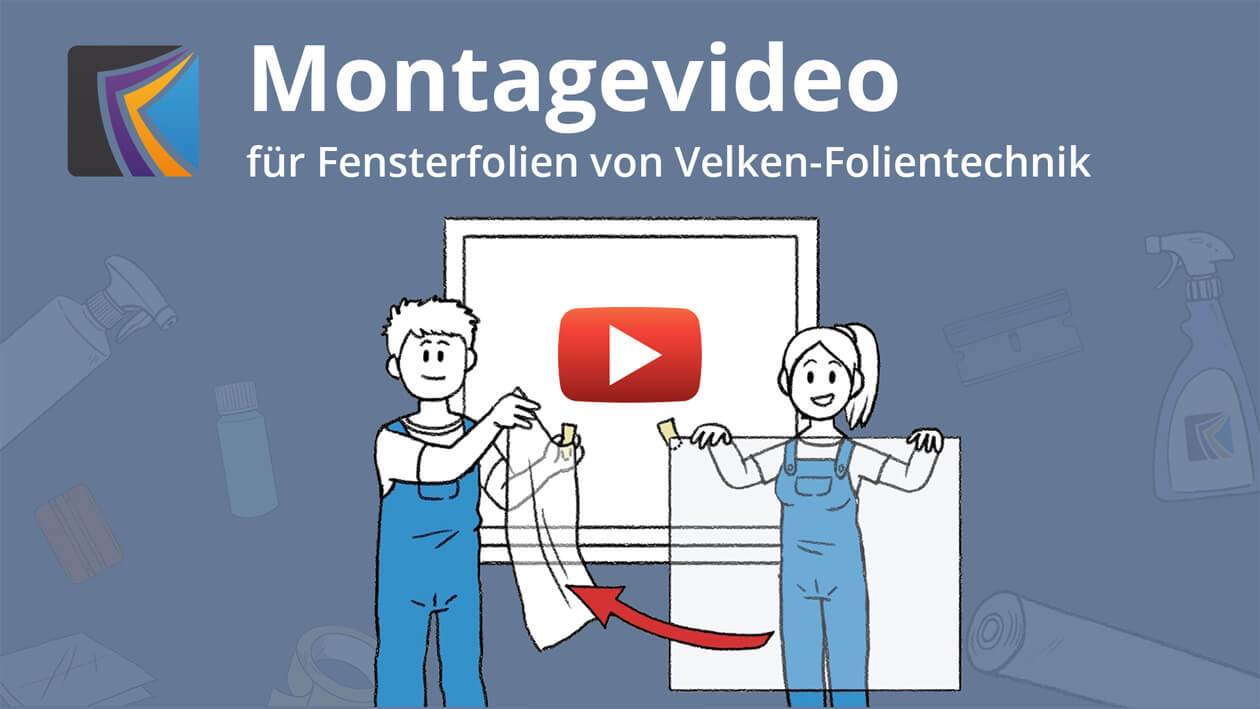 Tool for easy assembly
The tool sets and accessories offered by Velken will be very useful for the success of your installation! Adhesive films, electrostatic films, decorative coatings... for each product there is the appropriate tool.
In addition to the assembly video, take a look at the detailed assembly instructions.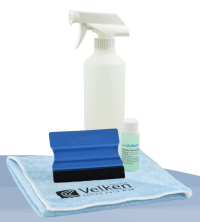 This installation set is ideal for medium-sized film installations of up to five windows with a maximum area of 2m² each . You save almost 23% with this bundle compared to the individual components.
040020 -
Assembly set professional
Questions & Answers
No questions have been asked so far.
Customer reviews
∅ 4,8
from 5 stars
for 15 ratings
Christian H.
one month ago

Verified purchase
Sehr zu Empfehlen

Folie: Klar durchsichtig: Wir sind sehr zufrieden, falls beim Anbringen am Anfang noch ein paar Blasen ersichtlich sind verschwinden diese zu 100% in wenigen Tagen. Absolut passgenau. Fällt so gut wie kaum auf. Und wenn die Sonnen hineinscheint ist es wirklich merklich kühler als ohne. Die Folie erfüllt seinen Zweck.
Angelika
2 month ago

Verified purchase
Unsichtbarer Sonnenschutz

Die selbstklebende durchsichtige Sonnenschutzfolie ist tatsächlich - bei guter Montage - nicht wahrnehmbar. Verglichen mit der noch nicht beklebten Terrassenfenster (Doppelflügeltür) ergibt sich nur ein leicht bläulicher Farbunterschied. Die Montage entscheidet über die Qualität: Jeder kleinste Fussel hinterlässt eine kleine Störstelle. Allerdings ist ja im Alltag ein Fenster meistens nicht perfekt sauber, so dass ein, zwei Makel nicht weiter auffallen. Viel Flüssigkeit nutzen, wurde schon geschrieben.
Daniel
2 month ago

Verified purchase
Grundsätzlich zufrieden

Anbringen:
Das Anbringen der Folie hat insgesamt recht problemlos funktioniert, wenn man sich an die Anleitung hält. Mit der Flüssigkeit sollte man tatsächlich nicht sparen, damit das ausdrücken der Luftbläschen gut funktioniert.
In unserem Fall gibt es minimale Rückstände von Luftbläschen in der Ecke, die allerdings nur bei genauem hinschauen auffallen und auf dem Foto (siehe Details) nicht wirklich auffallen. Das Gesamtfoto zeigt, dass es ansonsten gar nicht auffällt, dass überhaupt eine Folie angebracht ist.

Effekt:
Die Folie hat einen nur minimalen Effekt. Sie ist dann geeignet wenn man keine verspiegelte Folie anbringen darf, aber Wunder darf man nicht erwarten. Dafür fällt sie wie beschrieben überhaupt nicht auf.
Erik
4 month ago

Verified purchase
Sehr gut

Genau so habe ich mir das vorgestellt. Die Folien haben eine sehr hohe Qualität! Es ist kühler und angenehmer im Raum. Beim Blick nach draußen fallen die Folien nicht auf. Ich habe den Rakel mit Softkante dazu bestellt. Zusammen mit der Transferflüssigkeit gemischt mit Osmosewasser und der Hilfe eines Freundes war das Anbringen einfach. Es ist wichtig, die Scheiben gründlich zu reinigen und sich für das Ausstreichen von Bläschen und Flüssigkeit Zeit zu nehmen.
Ulysses Erhardt
4 month ago

Verified purchase
Lässt sich prima anbringen und ist effektiv

Der Zuschnitt für unsere etwa komplizierten Fenster ist passgenau.

Die Montageanleitung ist gut verständlich, die Anbringung (unbedingt zu zweit) problemlos. Außerdem wichtig: die Fenster müssen absolut sauber sein. Für hartnäckige Verschmutzung liegt dem Paket eine Klinge bei. Und nicht am Wasser sparen – Fenster und Folie schön einfeuchten, dann kann man die Folie gut verschieben.

Optisch einwandfrei (leichte Abdunklung) und vor allem effektiv, was man merkt, wenn man bei direkter Sonneneinstrahlung die Innentemperatur des Glases mit einem ohne die Folie vergleicht.

100 % Kaufempfehlung!
Torsten Graupner
6 month ago

Verified purchase
passgenau und absolut unauffällig

Der Zuschnitt der Folien passt auf den Millimeter.

Die Folien sind absolut unauffällig - Unterschiede bei der Optik zwischen einem beklebten und unbeklebten Fenster erkennt man nur, wenn diese nebeneinander liegen und man von der Folie weiß.

Für die Anbringung braucht man zwei Personen und die Fenster sollten wirklich richtig sauber sein. Dann gelingt die Anbringung auch Laien.

Das Ergebnis überzeugt zu 100 Prozent.
Julia Filla
one year ago

Verified purchase
Super Qualität, einfache Montage

Ich bin begeistert von der Qualität und der einfachen Montage. Habe die Größe passgenau bestellt damit man keinen Rand sieht. Zwischen beklebtem Fenster und unbeklebtem ist kein Unterschied zu sehen wenn man nichts von der Folie weiß. Werde mir für meine anderen Fenster auch noch welche bestellen! (zum Produktbild: Fenster ist beklebt, Balkontüre noch nicht)
Freudenreich
one year ago

Verified purchase
Klasse auch in Mietwohnungen

Wir haben diese Schutzfolie in einem energetisch mangelhaften Mietshaus aus den 80er Jahren außen an die Doppelverglasung angebracht. Die Installation war einfach und ging schnell von der Hand.

Die Folien machen unser Familienleben um einiges schöner! Wo man noch zuvor im Sommer das Wohnzimmer meiden musste kann man es nun gut aushalten. Besonders hat uns gefallen dass die Zimmerpflanzen diese Folie zu lieben scheinen! Die Pflanzen gedeihen besser als zuvor!

Ich möchte an dieser Stelle auch erwähnen dass uns wichtig war dass die Folien NICHT spiegeln, um Vogelschlag zu vermeiden. Durch die leicht bläuliche Färbung erkennen die Vögel das Hindernis Scheibe sogar besser.

Wir sind rundum begeistert!
WaffleMoments
one year ago

Verified purchase
Wir sind zufrieden

Die Beratung ging schnell und professionell über WhatsApp.
Die Folie ist wie beschrieben und hält gut.
Da wir nicht so geübt sind, sind ein paar Punkte unter der Folie, was uns aber nicht stört.
Ralf
one year ago

Verified purchase
alles bestens

sehr gute Folie, man spürt den Unterschied deutlich wenn die Sonne drauf steht. Kleine Wasserblasen verschwinden nach einigen Tagen. Aber Vorsicht: Größte Sorgfalt an den Tag legen!
Cookie settings
This website uses cookies that are necessary for the technical operation of the website and are always set. Other cookies that are intended to increase comfort when using this website, serve direct advertising or facilitate interaction with other websites and social networks are only set with your consent.
These cookies are necessary for the basic functions of the shop.
"Accept all cookies" cookie
"Reject all cookies" cookie
These cookies are used to make the shopping experience even more appealing, for example to recognise the visitor.
Sendinblue Tracking Cookies