Prolight One Way Mirror Film, slightly silver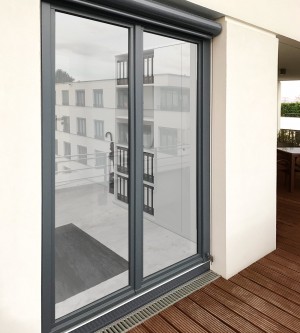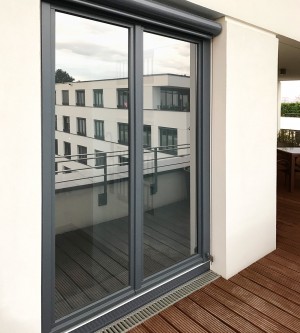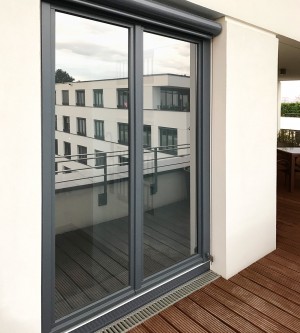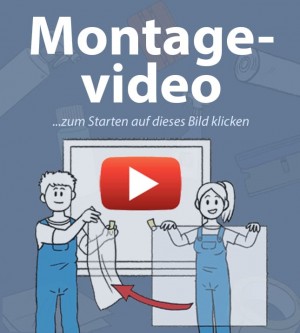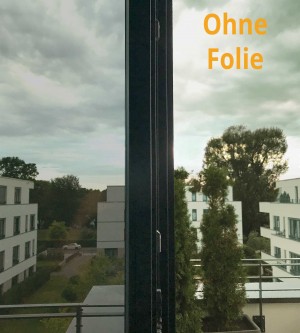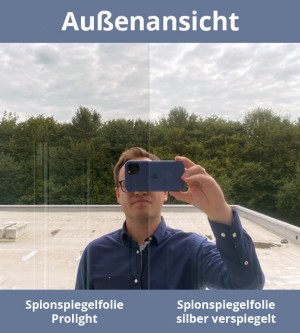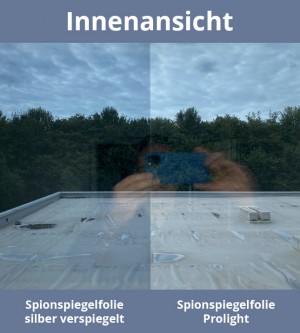 Price per m² from: €32.90 Price per m²: €29.61 Price per m²: €32.90 incl. VAT plus shipping costs. Item no. 131020
Delivery time approx. 2-4 days
CNC cutting accurate to the millimetre
free assembly tool
Properties of this film
| | |
| --- | --- |
| Privacy screen | medium |
| Glare reduction | medium |
| Sun protection | high (50-75%) |
| Property | mirrored |
| Transparency | high |
| Colour | silver |
| UV protection | with (> 99%) |
| Liability | self-adhesive |
Questionst?
Start WhatsApp chat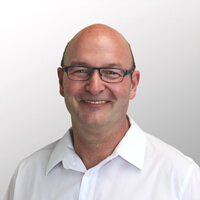 Film specialist, Dirk Bilstein - Application engineer
" I will be happy to give you expert advice on choosing the right film! "
Compare articles
Privacy screen (daytime)
Light transmission
Light transmission
Sun protection - Percent
Transparency
Colour
UV protection - percent
Mounting side
Durability
Material thickness
Assembly instructions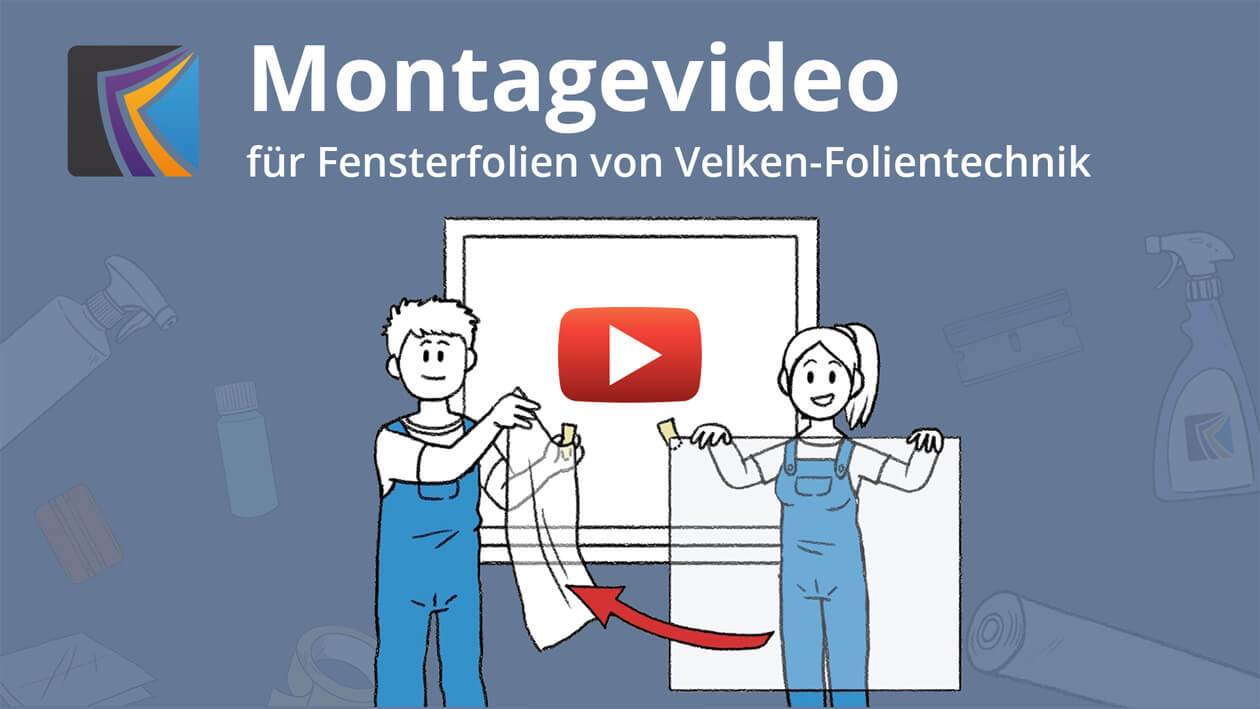 Tool for easy assembly
The tool sets and accessories offered by Velken will be very useful for the success of your installation! Adhesive films, electrostatic films, decorative coatings... for each product there is the appropriate tool.
In addition to the assembly video, take a look at the detailed assembly instructions.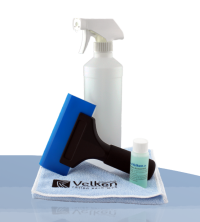 This assembly set is ideal for medium-sized film installations of 5-10 m². With this bundle you save almost 23% compared to the individual components.
040020 -
Assembly set professional
Questions about the item
3 Question(s) in other languages.
Click here to view these question(s).
Question:
Ich würde gerne eine Sichtschutzfolie auf ein Fenster anbringen. Es handelt sich um ein Doppelverglastes Holzfenster BJ72, die Scheiben wurden um 2004 neu gemacht. Mit dem Feuerzeugtest kam ich zum Schluss, dass es eine IsolierVerglasung sein sollte (Doppelte Flamme mit gleichbleibender Farbe). Bieten Sie hier eine Folie für an? Und was muss ich beachten damit es nicht zum "Glasbruch" kommt?
Michael M. am 08. January 2023
Answer:
Sie können die Spionspiegelfolie von außen anbringen (Variante Außenmontage bestellen). Um Glasbruch zu vermeiden sollte die Folie vollflächig angebracht werden.
Velken Service-Team
on 10. January 2023
Question:
Wenn es draußen dunkel ist und innen der Fernsehr läuft, kann ich raus sehen?
Suzann a. am 13. September 2023
Answer:
Es wird sich zumindest stellenweise eine leichte Spiegelung auf der Innenseite zeigen, die verhindert das man partiell raus schauen kann.
Velken Service-Team
on 14. September 2023
Question:
1. Wie lange hält eine Spiegelfolie, wenn sie außen angebracht ist und
2. ist es auch möglich nur 2/3 der Scheibe zu bekleben, damit im oberen Bereich noch mehr Licht reinkommt?
Alexandra G. am 22. November 2023
Answer:
Zu 1: Für die Außenmontage gilt eine Haltbarkeit von 10 Jahren als realistisch, wenn die Folie in Mitteleuropa montiert wird. Auf Schrägverglasungen wie Dachfenstern ab einer Dachschräge von 25° reduziert sich diese Haltbarkeit auf Grund der stärkeren Sonneneinstrahlung und der höheren Belastung durch Umwelteinflüsse entsprechend auf 3-5 Jahre.

Zu 2: Dies ist nicht anzuraten, zum einen weil dann der Sichtschutz stark gemindert wird und zum anderen weil es thermische Spannungen im Glas hervor ruft, wenn die Sonne darauf scheint. Wir raten daher nur zu einer vollflächigen Folierung bei verspiegelten Fensterfolien!
Velken Service-Team
on 24. November 2023