One Way Mirror Window Film, silver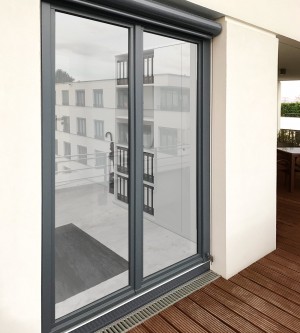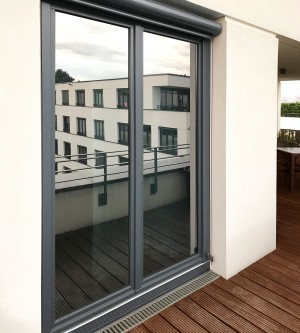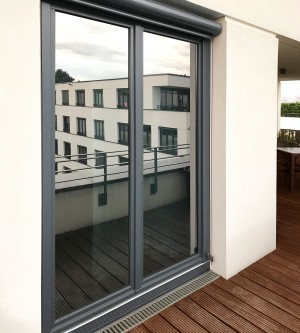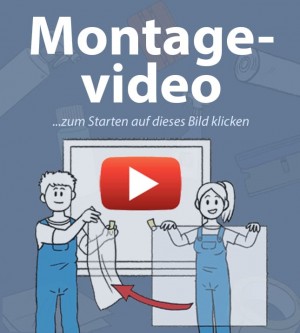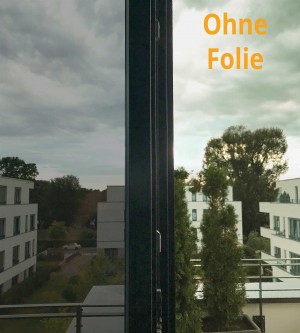 Price per m² from: €32.90 Price per m²: €29.61 Price per m²: €32.90 incl. VAT plus shipping costs. Item no. 131030
Delivery time approx. 2-4 days
CNC cutting accurate to the millimetre
free assembly tool
Properties of this film
| | |
| --- | --- |
| Privacy screen | high |
| Glare reduction | high |
| Sun protection | very high (> 75%) |
| Property | mirrored |
| Transparency | medium |
| Colour | silver |
| UV protection | with (> 99%) |
| Liability | self-adhesive |
| Protection from | Look |
Questionst?
Start WhatsApp chat
Compare articles
Privacy screen (daytime)
Light transmission
Light transmission
Sun protection - Percent
Transparency
Colour
UV protection - percent
Mounting side
Durability
Material thickness
Assembly instructions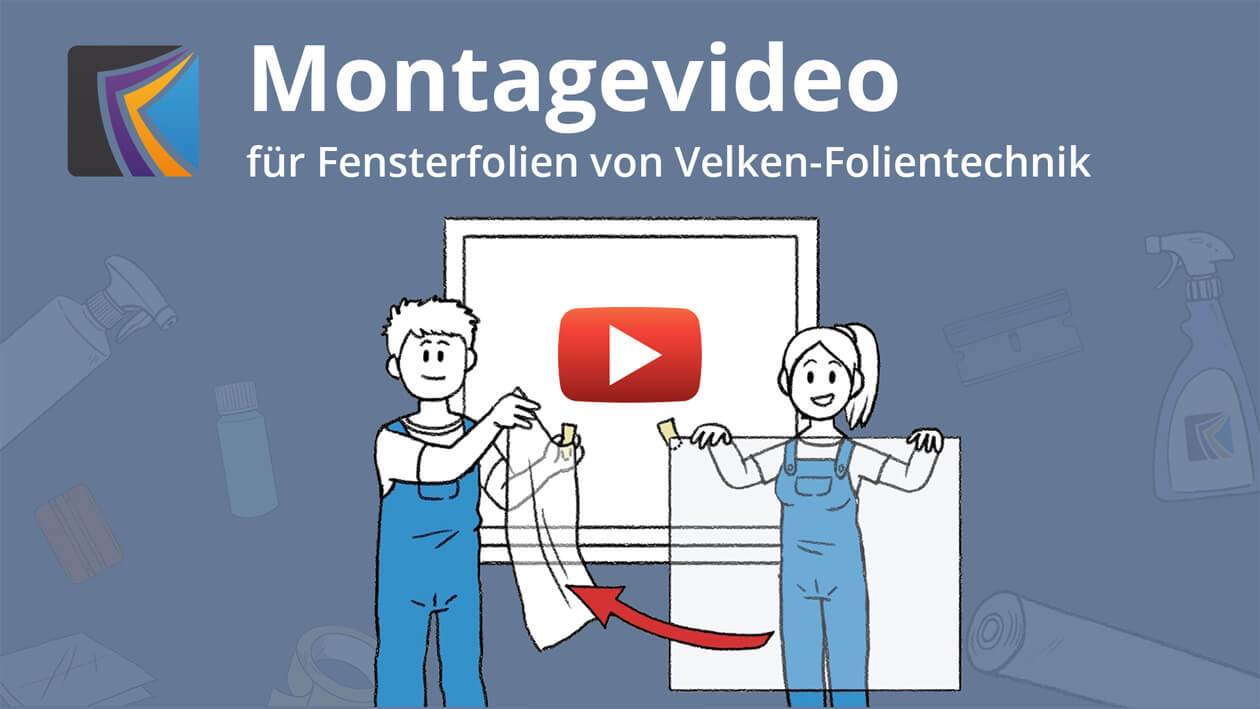 Tool for easy assembly
The tool sets and accessories offered by Velken will be very useful for the success of your installation! Adhesive films, electrostatic films, decorative coatings... for each product there is the appropriate tool.
In addition to the assembly video, take a look at the detailed assembly instructions.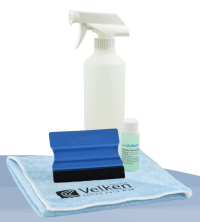 This installation set is ideal for medium-sized film installations of up to five windows with a maximum area of 2m² each . You save almost 23% with this bundle compared to the individual components.
040020 -
Assembly set professional
Questions about the item
8 Question(s) in other languages.
Click here to view these question(s).
Question:
Ich würde gerne ihre Folie von Innen an meiner Eingangstüre anbringen, die aus einer kompletten Glasfront besteht. Mein Vermieter hat vor kurzem eine neue Deckenlampe installiert, die so hell ist, dass man in meinem Flur alles sehen kann. Mein Flur ist tagsüber und abends sehr dunkel, da nur die Eingangstüre eine Lichtquelle ist und durch den Seiteneingang generell nicht viel Tageslicht rein scheint.
Meine Frage: wenn es im Flur absolut dunkel ist und draußen das Licht angeht, bleibt der Spiegeleffekt trotzdem erhalten? Mir ist klar, dass er z.B. nicht wirkt, wenn ich im Flur das Licht anhabe.
am 17. October 2022
Answer:
Wenn es bei Ihnen im Flur absolut dunkel ist und draußen vor der Tür im Hausflur das helle Licht angeht bildet sich auf der Hausflurseite der Folie eine Spiegelung. Wenn Sie selbst innen Licht anmachen hebt das den Spiegeleffekt wieder auf.
Um einen Sichtschutz zu gewähren, muss es somit innen dunkler sein als außen. Wenn auf beiden Seiten kein Licht an ist kann sich physikalisch bedingt auch keine Spiegelung bilden.
Velken Service-Team
on 18. October 2022
Question:
Ich habe im Souterrain ein Büro. Das Fenster ist 128 cm x 78 cm. Ich müsste auch tagsüber das Licht einschalten. Bringt die Spiegelfolie dann noch den gewünschten Effekt?
Pollmann G. am 23. October 2022
Answer:
Die Spionspiegelfolien funktionieren nur, so lange es draußen heller ist als innen.
Bei eingeschaltetem Licht kann man wieder hinein schauen. Das gleiche gilt auch, wenn z. B. durch ein Fenster auf der gegenüberliegenden Seite Licht einfällt.
Velken Service-Team
on 24. October 2022
Question:
Kann auch nur die (untere) Hälfte eines mannshohen Fensters beklebt werden?
Frank A. am 29. October 2022
Answer:
Nur wenn das Fenster keiner direkten Sonneneinstrahlung unterliegt geht es problemlos!
Andernfalls besteht ein Risiko da sich die folierte / unfolierte Scheibenhälfte unterschiedlich stark aufheizen. Dadurch entstehen Wärmespannungen im Glas die zu Glasbruch führen können.
Velken Service-Team
on 29. October 2022
Question:
Kann die Folie auch auf Plexi bzw. Acrylglas geklebt werden?
Marcus G. am 01. November 2022
Answer:
Das geht auch, alle Oberflächen die ähnlich glatt wie Glas sind eignen sich für eine Folierung mit Fensterfolie.
Velken Service-Team
on 01. November 2022
Question:
Wenn nur die Hälfte des Fensters beklebt werden soll, ist es besser die Folie innen anzubringen oder lieber außen?
Frank A. am 01. November 2022
Answer:
Als Montageseite empfehlen wir in dem Fall die Innenmontage weil sich dann kein Regenwasser oder Schmutz an der oberen Folienkante ansammeln kann.
Generell Achtung: Fenster die der vollen Sonneneinstrahlung ausgesetzt sind sollten nur vollflächig foliert werden da sonst die Gefahr vor Glasbruch besteht!
Velken Service-Team
on 01. November 2022
Question:
Reflektiert die Spiegelfolie die Sonne stark, weil gegen über die Fenster sehr nach liegen? Dankeschön für ihre Antwort :)
Veronika F. am 29. November 2022
Answer:
Die Folie reflektiert die Sonnenstrahlen stark zurück. Wenn der Winkel des einfallenden Sonnenlichts passt wird Ihr Gegenüber kurzzeitig geblendet bis die Sonne weiter gezogen ist.
Velken Service-Team
on 01. December 2022
Question:
Wie ist das mit der Temperaturentwicklung zwischen den Glasscheiben bei einer Dreifachverglasung? Kann die Spiegelfolie trotzdem von Innen angebracht werden? Wie sehr heizt die innen angebrachte Spiegelfolie die beiden Zwischenräume auf?
M. Daniel P. am 20. January 2023
Answer:
Die Temperatur des Luftraums zwischen den Glasscheiben würde deutlich ansteigen. Daher sollte bei einer Dreifachverglasung eine Spionspiegelfolie generell nur von außen angebracht werden!
Eine Innenmontage kann nur vollzogen werden wenn die Scheibe nicht in der Sonne liegt (z.B. bei Richtung Norden verbauten Fenstern).
Velken Service-Team
on 21. January 2023
Question:
Kann die Folie nach der Entfernung erneut angebracht werden oder muss diese verworfen werden?
Daniel N. am 25. January 2023
Answer:
Bei selbstklebenden Folien wie dieser Spion-Spiegelfolie härtet der Kleber nach der ersten Anbringung aus und kann nach einer Demontage nicht erneut Klebkraft aufbauen. Die Montage ist daher nur einmalig möglich.
Velken Service-Team
on 26. January 2023