A1 burglary protection film, 300 µm (12 mil), clear transparent
self-adhesive
Indoor assembly, Outdoor installation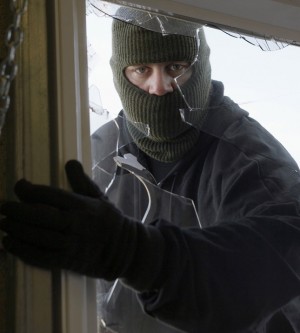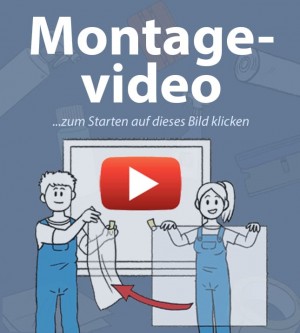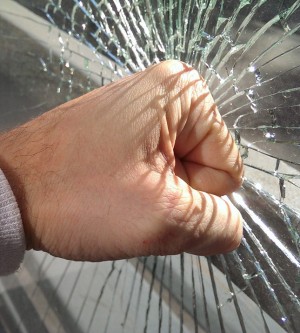 Price per m² from: €54.90 Price per m²: €49.41 Price per m²: €54.90 incl. VAT plus shipping costs. Item no. 541000
Delivery time approx. 1-4 days
CNC cutting accurate to the millimetre
free assembly tool
Properties of this film
| | |
| --- | --- |
| Application | Glass |
| Temperature resistant | -20°C to +80°C |
| Property | transparent |
| Colour | transparent |
| Liability | self-adhesive |
| Material thickness | approx. 300 µm, strong (> 150 µm) |
| Mounting side | Indoor assembly, Outdoor installation |
| Protection from | Glass breakage |
Questionst?
Start WhatsApp chat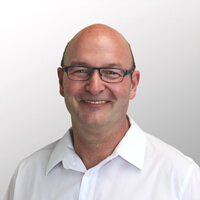 Film specialist, Dirk Bilstein - Application engineer
" I will be happy to give you expert advice on choosing the right film! "
Compare articles
Carrier material
UV protection
Property
UV protection - percent
Colour
Durability
Light transmission
Light transmission
Material thickness
Mounting side
Protection from
Sun protection - Percent
Assembly instructions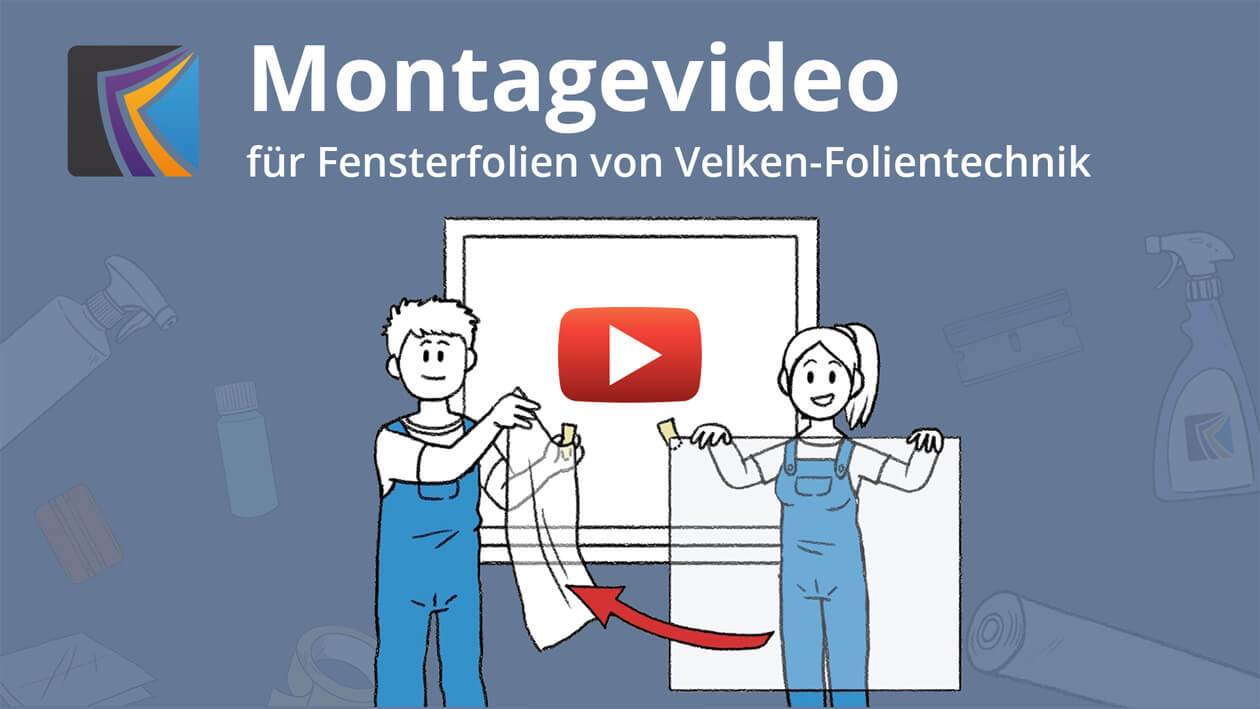 Tool for easy assembly
The tool sets and accessories offered by Velken will be very useful for the success of your installation! Adhesive films, electrostatic films, decorative coatings... for each product there is the appropriate tool.
In addition to the assembly video, take a look at the detailed assembly instructions.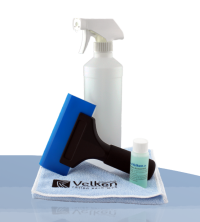 This assembly set is ideal for medium-sized film installations of 5-10 m². With this bundle you save almost 23% compared to the individual components.
040020 -
Assembly set professional
Questions about the item
5 Question(s) in other languages.
Click here to view these question(s).
Question:
Mein Fenster ist ein kleines Fenster 29.5 * 100.5 cm in einer Tuer. Der Rand ist mit Silikon gegenueber der Holzeinfassung abgedichtet. Ich wuerde nun gerne einbruchhemmende Folie verwenden und moeglichst nicht die Holzeinfassung abmontieren und am liebsten auch nicht die Silikonabdichtung neu machen. Ist es von der Sicherheit eine grosse Reduzierung der Durchschlaghemmung, wenn ich nur die Folie auf die Scheibe bis knapp vor der Silikondichtung anbringe?
Dirk Z. am 24. October 2022
Answer:
Der Schutz minimiert sich etwas wenn die Einbruchschutzfolie nicht bis unter den Fensterrand verlegt werden kann. Die meisten unserer Kunden machen es so weil es natürlich weniger Arbeit bedeutet.

Zum Glück ist die Folie optisch nicht wahrnehmbar, sodass Einbrecher die Scheibe weiterhin versuchen irgendwo abseits des Fensterrands einzuschlagen. Bedingt durch den freigesetzten Lärm und die Unfähigkeit das Fenster wie üblich schnell einzuschlagen sind die Einbrecher unserer Erfahrung nach stark beirrt und geben ihr Vorhaben auf. Die Einbruchschutzfolie muss um die Norm zu erfüllen 15min lang punktuellen Axtschlägen standhalten. So lange kann sich meist kein Einbrecher an der Scheibe Zeit lassen um diese zu überwinden.
Velken Service-Team
on 25. October 2022
Question:
1) Außenmontage: Spricht irgendetwas dagegen, eine Einbruchsfolie außen zu montieren? Also z.B. weil ein Einbrecher außen die Folie mit einem Cutter-Messer einschneiden kann und damit den Einbruchsschutz deutlich reduziert?

2) Ich habe neue Kunststofffenster, wo die Folie ganz schwer unter die vorhandene Randisolierung geklebt werden kann. Wenn also der Rand der Folie frei liegt, verringert sich dadurch der Einbruchsschutz merklich - da z.B. ein Einbrecher beim Einschlagversuch der Scheibe bewirkt, dass die Scheibe dann eben an den Rändern trotzdem bricht und sich eindrücken lässt?
Herbert I. am 25. October 2022
Answer:
1) Eine Außenmontage ist für die Einbruchschutzfolie an sich kein Problem, üblicherweise wird sie jedoch von innen angebracht um sie vor dem Zugriff durch außenstehende Personen zu schützen. So wird ausgeschlossen, dass die Folie entfernt werden kann.

2) Wenn die Einbruchschutzfolie nicht bis unter die Glasleisten verlegt werden kann ist die Wirksamkeit geringer, das ist korrekt.
Die Folie ist jedoch so unauffällig, dass die Einbrecher diese nicht wahrnehmen und die Scheibe weiterhin versuchen irgendwo abseits des millimeterschmalen folienlosen Rands einzuschlagen. Bedingt durch den freigesetzten Lärm und die Unfähigkeit das Fenster einzuschlagen sind die Einbrecher stark irritiert und lassen unserer Erfahrung nach meist nach wenigen Minuten von dem Einbruchversuch ab.
Velken Service-Team
on 25. October 2022
Question:
Wir haben neue Terrassentüren bekommen und haben große Hunde die an der Scheibe kratzen. Was würden Sie und empfehlen: Kratzschutzfolie oder Einbruchschutzfolie?
Andreas A. am 11. November 2022
Answer:
Beide Folien erfüllen den Zweck. Die Kratzschutzfolie reicht daher schon aus. Die Einbruchschutzfolie bietet neben dem Kratzschutz auch noch den erweiterten Schutz gegen Einbruch.
Velken Service-Team
on 13. November 2022
Question:
Moin; wir haben innenseitig hochwertige Markisen montiert. Wir möchten nun die Folien auf der Außenseite anbringen. Ist das nachteilig?
Kathrin R. am 26. November 2022
Answer:
Außen ist die Wirkung identisch gegeben. Allerdings besteht die Möglichkeit, dass der Eindringling die Folie erkennt und sich daran zu schaffen macht. Wenn diese vor den Gummidichtungen aufhört ist der Schutz etwas geringer. Wenn Sie die Folie bis unter die Glasleisten legen können ist das Schutzniveau wieder voll hergestellt.
Velken Service-Team
on 26. November 2022
Question:
Kann man die Einbruchschutzfolie nach einer bestimmten Zeit ohne ohne Rückstände wieder entfernen? Wenn ja, wie und mit welchen Mittel?
Pia N. am 24. January 2023
Answer:
Velken Service-Team
on 25. January 2023